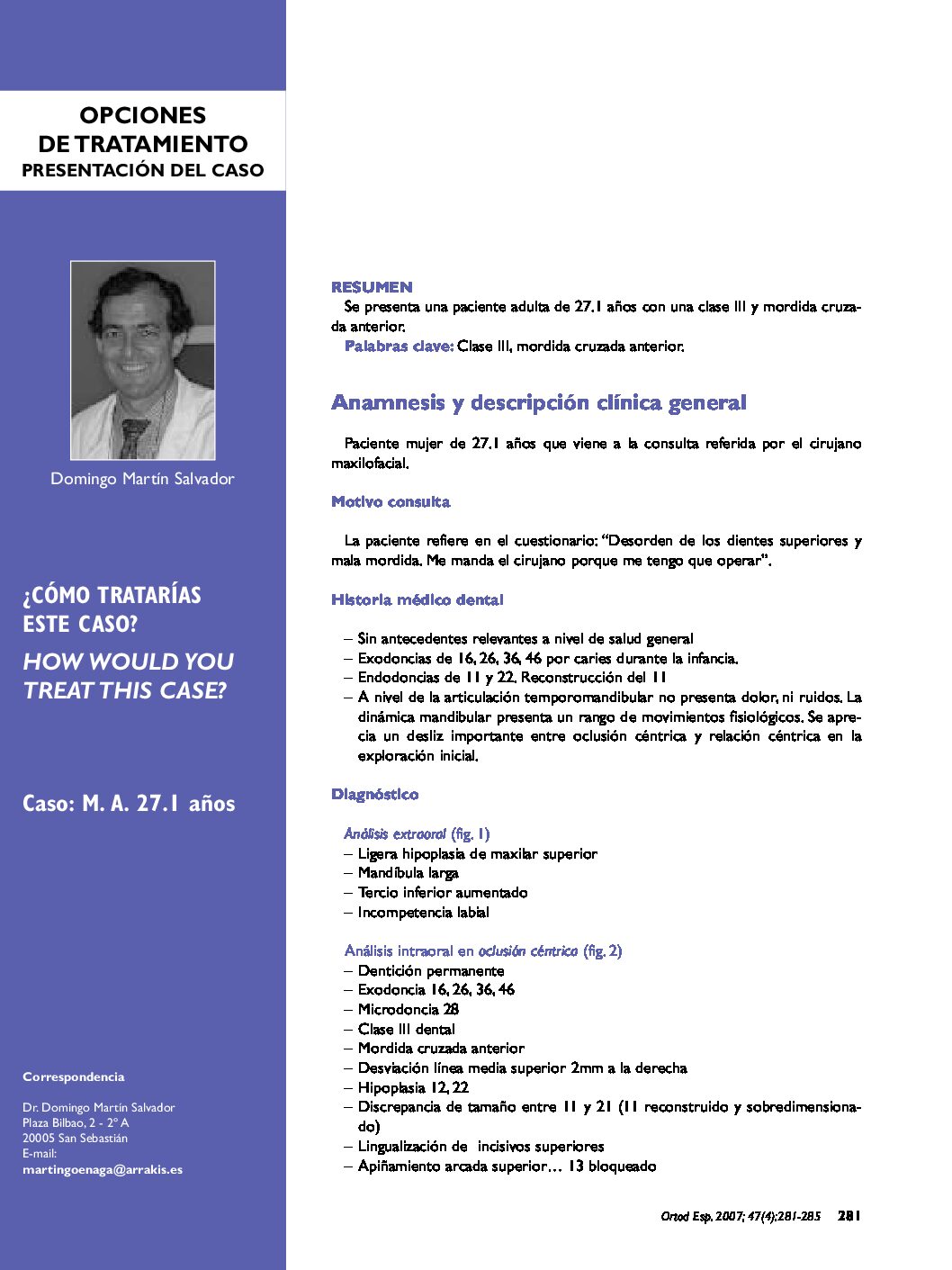 OPCIONES DE TRATAMIENTO PRESENTACIÓN DEL CASO
AUTHOR: Domingo Martin Salvador
Spanish abstract
Se presenta una paciente adulta de 27.1 años con una clase III y mordida cruza- da anterior.Palabras clave: Clase III, mordida cruzada anterior.
Access our most valuable content free of charge.
1st FACE online symposium
The world is changing and in FACE, following tradition, we wont be left behind.
As we all know, we can't travel or meet, so once again, we will take advantage of technology to turn the situation around.
«Work hard, play hard«
Two days full of experiences, thanks to the participation of 20 different clinics.
We'll see you on February 26 and 27